Welcome to the Friends of SUBA Blog Hop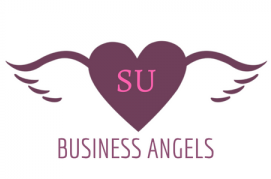 Welcome to the Friends of SUBA December blog hop. We are a group of Stampin' Up! demonstrator friends that have met through attending fantastic Simply Unique Business Angels courses, run by Louise Sims and Pip Todman, to help with the technology side of our business. They are highly recommended by all of us. You can find out more here.
Whether you have just join our blog hop or hopped over from Carrie I hope you enjoy our projects.
Our theme this month is Pre-order/Sale-a-bration sneak peeks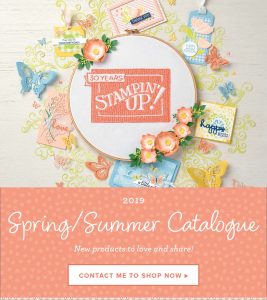 Being a demonstrator means that I can see the new catalogues and order from them a month before they are available to the public. I am so excited with the 2019 Occasions Catalogue as it has loads of lovely products including TWO Butterfly suites. Of course I had to buy both bundles.
For this blog I decided to continue using the Butterfly Gala Bundle.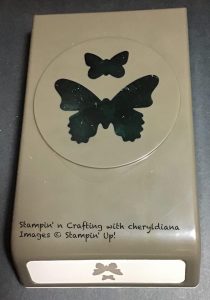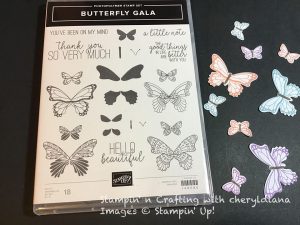 As it will soon be Christmas I like to make my own thank you cards so this is what I came up this afternoon.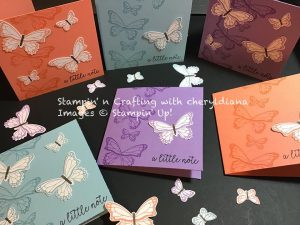 I chose to use the Gingham Gala Card stock pack which has Highland Heather, Balmy Blue and Grapefruit Grove to make 10x10cm card bases. I then stamped the large and small butterflies onto the card base using the same colour ink pad to make a lovely background.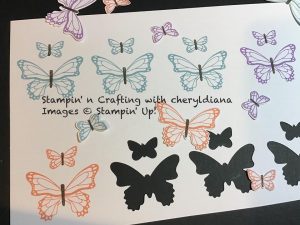 The same butterfly stamps were then stamped in the colour ink onto Whisper White card stock and punched out. I love being able to stamp two butterflies and punching both out at the same time. These were then fixed to the front of the card with the 'Just a Note' sentiment stamped in Black Momento ink.
I decided to have two designs so a beginner could make one design and then be able to make the other design.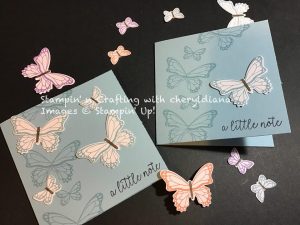 I hope you have enjoyed my projects as much as I have enjoyed making them. I cannot wait until I can play with this suite again.
Please do leave comments as you hop around.
Please click on the Next button to visit Carrie and see her lovely project.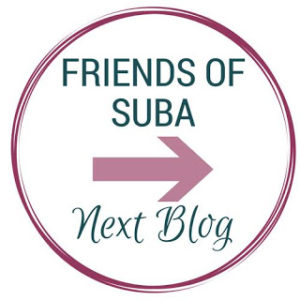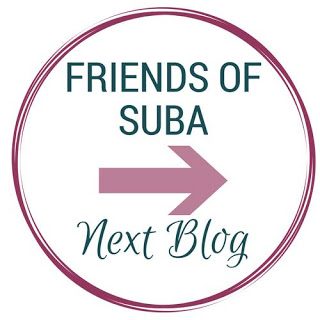 Blog list
Ginny at Celebrate the Journey
Cheryl at Stampin n crafting with cheryldiana – YOU ARE HERE