Welcome to this Month's Blog Hop with Stamptastic Friends.
Our theme this month is Masculine Makes.
Earlier this year my husband decided to go sea fishing with his dad and brother in May.
So when I saw the theme for this month's blog hop I knew that I wanted to make a project using products from the Come Sail Away Suite.
This week I was lucky to receive an email from my lovely friend Linda Gransby who owns Memories and Photos with a tutorial to make a cute accordion mini book.
I chose the Come Sail Away designer series paper and the Come Sail Away Memories and More card pack as they are ideal for this project.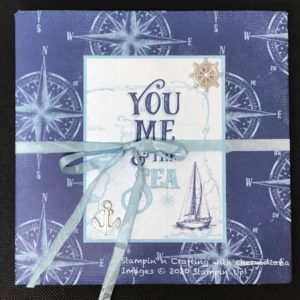 I started by folding 3 sheets of 12 x 12 Night of Navy card stock.
Then I cut the card for the front and back covers and covered them using 2 sheets of the Come Sail Away dsp.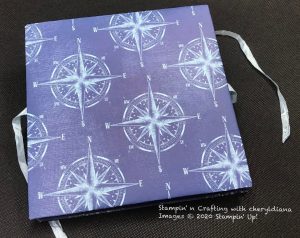 I then added one of the Come Sail Away memories and more cards mounted onto a Balmy Blue mat layer and embellished using the Sail Away trinkets.
To get matching ribbon I used the dark Balmy Blue Blend to colour in the Whisper White seam binding ribbon.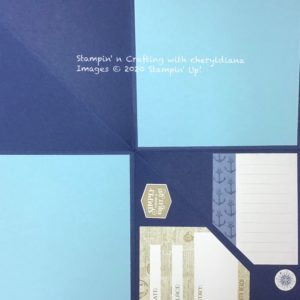 Next came the adding a Balmy Blue mat layer for the photos and cutting down some of the Sail Away memories and more cards for journalling.
Then I added some of the stickers from the Sail Away memories and more cards to finish off.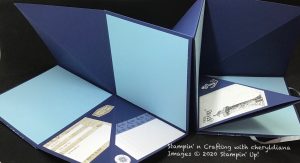 I hope that you have enjoyed seeing the project I made today. I cannot wait to finish it off once hubby has been on his trip.
Please do leave comments as you hop around the blog.
Until next time, happy Stampin n Crafting.
Blog Hop List
Product List