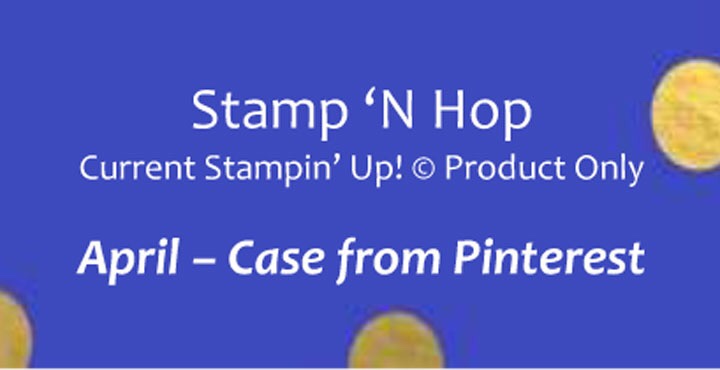 Welcome to this month's Stamp 'N Hop Blog Hop.
The theme this month is CASE from pInterest.
Like many crafters I use pInterest to find ideas for cards, scrapbook layout and other ideas around the home and garden.
When I saw this month's theme I though Oh good I can find something to CASE. Then when it came to it I was undecided what card I would CASE as there were so many to choose.
The card I decided to CASE was a card by Patti Dolan of P. S. Papercrafts.com which had a link to her website which had instructions and measurements to make the card.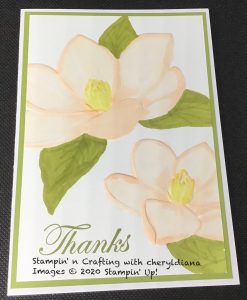 I followed Patti's instructions and made the above card changing the measurements to fit a standard UK A6 card base.
Also I changed the sentiment Patti used as I wanted a Thank you card.
Card No 2
For my second card, I decided to have a go at making the card again but using the Highland Heather blends.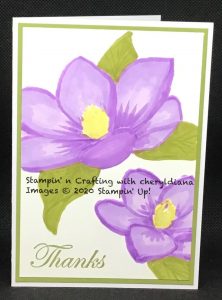 As I loved making this card using the embossing folder instead of a stamped image, I will be making more of these cards but with different coloured flowers.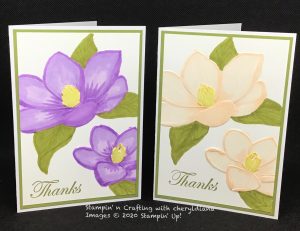 I hope you have enjoyed seeing the card I have CASED today and will be looking at pInterest for other ideas to try.
Please remember to leave comments as you visit everyone in this blog hop.
Please click on the NEXT button to see what lovely cards Sandra has CASED today.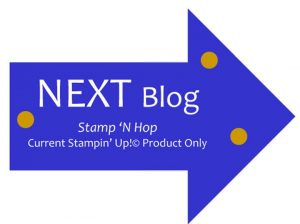 Product List