Welcome. Today I am taking part in the Stamp & Hop Blog Hop where the theme for this blog hop is Sale-A-Bration.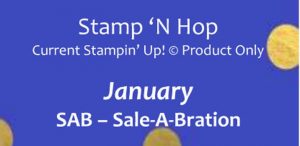 For the months of January, February and March every year, Stampin' Up! hold a fantastic promotion. Here in the UK for every £45.00 spent on products you can choose a FREE project from their Sale-A-Bration catalogue. There are even a couple for you to choose if you spend £90.00!
In this year's SAB catalogue we have the Botanical Butterfly DSP. And as everyone knows I love Butterflies so I am a very happy person. I have finally managed to stop 'stroking' the DSP and use it.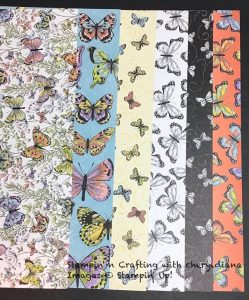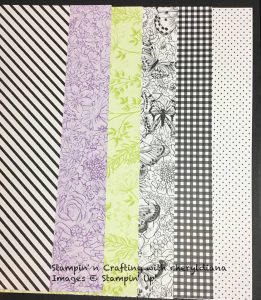 For those of us who work full time and when free time is limited we sometimes want a simple note card. For this Blog Hop I have decided to show 3 very simple 10x10cm note cards that you can make with minimal products.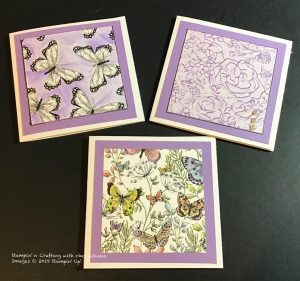 The Botanical Butterfly DSP is so versatile that you can just use it to make a simple card.
I took Highland Heather card stock and cut it into 9x9cm squares. Then I cut the DSP into 3×3″squares. This was stuck onto the Highland Heather card stock and then stuck onto Whisper White card base.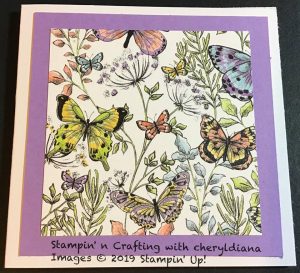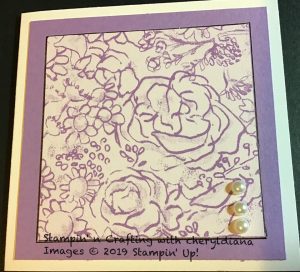 As you can see there is black and white DSP which can be coloured in so I did a background using the Gorgeous Grape water colouring pencil and an aqua painter. Add a few gems and as a certain Meerkat in the UK says 'SIMPLES'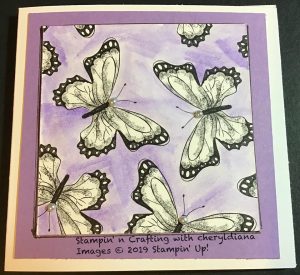 I hope you have enjoyed my samples. Please do leave comments as you Hop around.
Please click on the next button to see the lovely Anastasia and what she has made.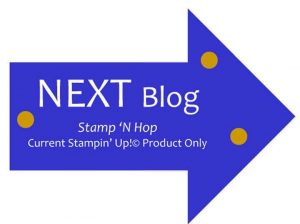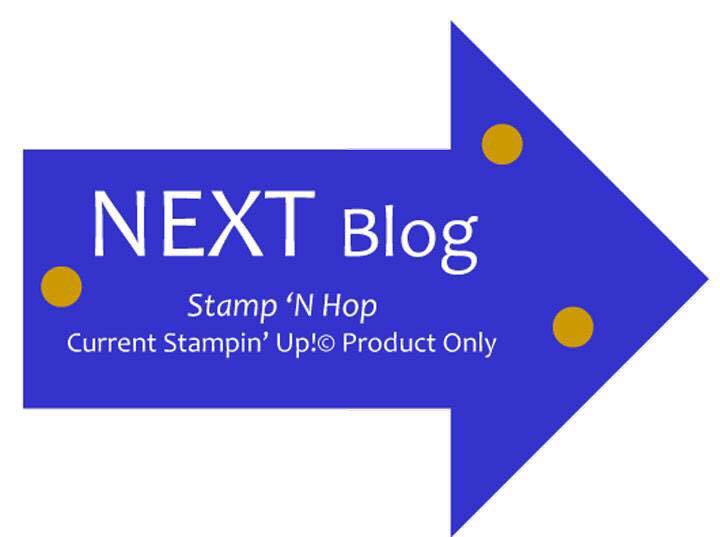 13 Anastasia Radloff – US