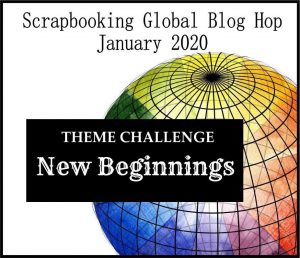 Welcome to a New Year, a New Decade and of course a new year of Scrapbooking Global Blog Hops. The theme this month has to be New Beginnings.
It is certainly going to be a new beginning for my son as he is about to complete on the purchase of his first house. It is a brand new, newly built house so I have made a start on producing a double scrapbook layout. This double layout will go in the album marking his life.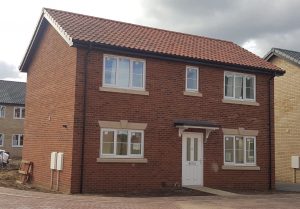 From the above photograph I have copied the layout of the windows and doors. The door will contain some journalling and the smaller upstairs window will contain the date.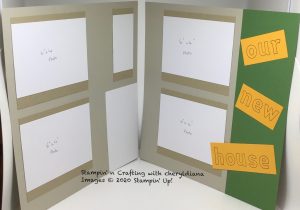 This is a simple layout and as we have not seen inside the property I am having to wait to take photographs. It is not easy taking photographs by looking through the windows.
I have made the title by stamping the words onto Mango Melody and the Lined Alphabet stamp set and stuck these words onto a strip of Garden Green card stock.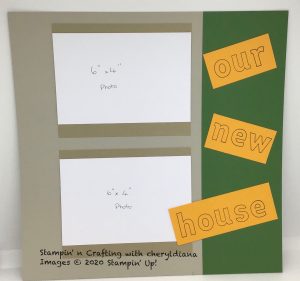 I will post a photograph of the finished layout once my son gets the key and we can see inside.
I hope my layout has given you some inspiration to have a go at scrapbooking yourself. Please enjoy the rest of the Blog Hop.