Welcome to the Kre8tors December Blog Hop
Whether you have joined me from Jacqueline or just started this Blog Hop with me, you are sure to find some lovely projects.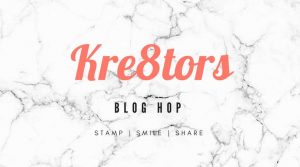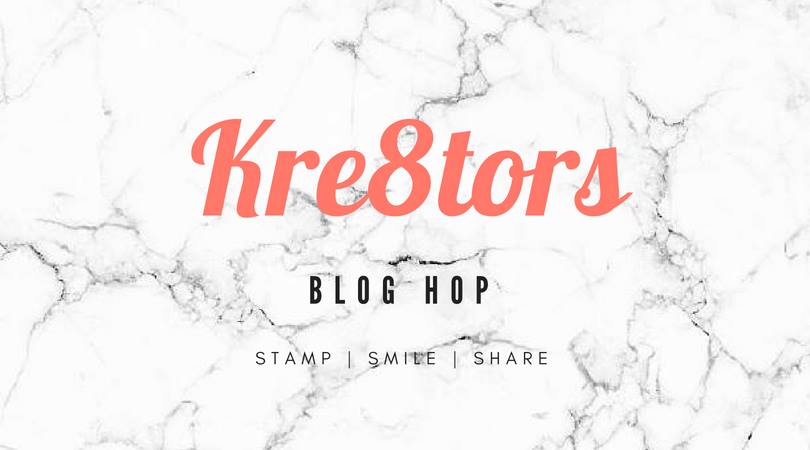 This month's theme as it is December is of course CHRISTMAS.
The project I have decided to do is 3D boxes. Being a Stampin' Up! demonstrator means that I am able to get new ideas from my upline Sandra Roberts. A couple of months ago we had a business builders meeting and we made these 3D boxes.
Many years ago a previous demonstrator had held a class where I shown how to make them but the box never quite looked right. Getting the instructions from Sandra I have found out it was missing the lid. 🙂
I chose to use the Under the Mistletoe designer papers so that they would match the curled paper wreath I had already made for another blog.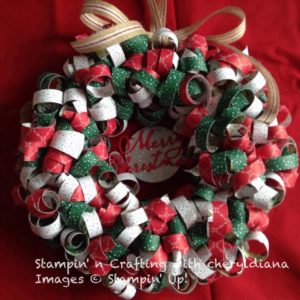 These 3D boxes do not require a lot of product or skill as they are so simple to make. All you need is a piece of double sided paper, a bone folder, double sided tape, some card stock and ribbon.
Here is what I came up with: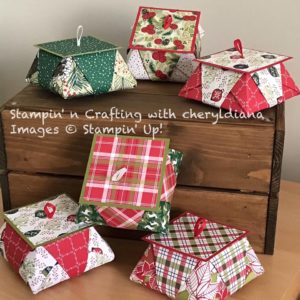 I then made some for a local Christmas Craft Fayre and they went down a storm.
I hope you have enjoyed seeing my Christmas 3D boxes. Please do leave comments as you hop around the blog hop.
Please click on the NEXT button to hop over to Annette and she what she has produced for Christmas.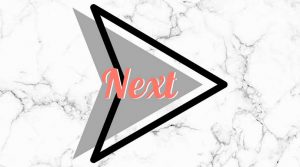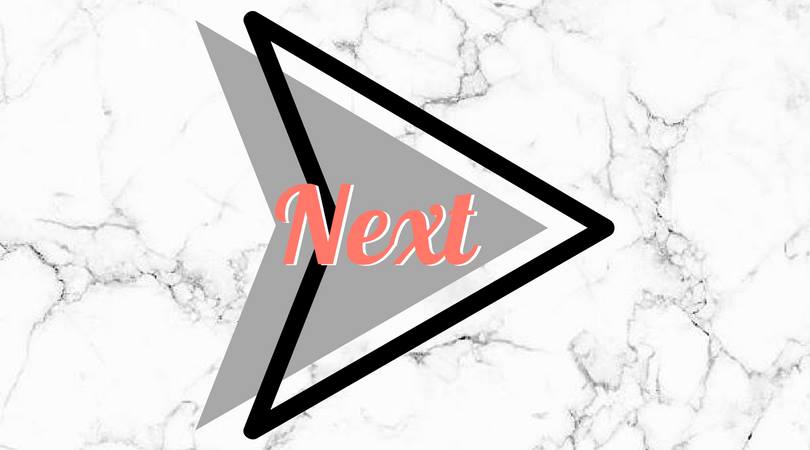 Melissa Tennison
Linda Handford
Tricia Butts
Pia Gerhardt
Jacqui Lawrence
Sandra Roberts
Tracy Marie Lewis
Su Mohr
Cheryl Hamilton
Deb Naylor
Ximena Morales
Eva Potts
Kathy Maurer
Dorothee Buhn
Ilonka Schneider
Rebecca-Jo Unwin
Jan Musselman
Janey Backer
Sharon Dalton
Sue McDonald
Jacqueline Schilder
Cheryl Taylor – YOU ARE HERE
Annette Elias
Laura Kate Mackie
Alexandra Rauf
Jackie Lawless