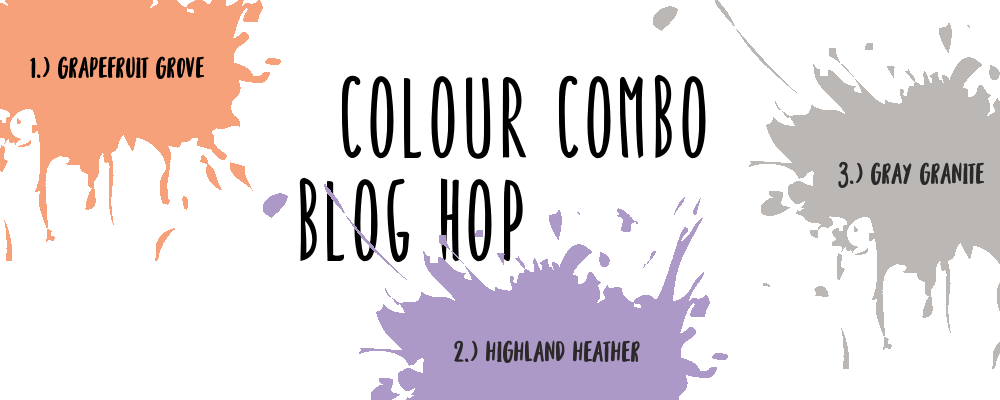 Welcome to this month's Colour Combo Blog Hop.
For my project this month I decided to use a technique that was the idea of Bruno Bertucci. It is called the Scrappy Strip Technique and is an ideal way of making cards from scraps.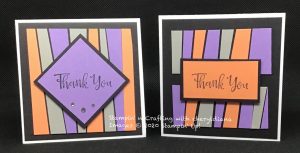 I decided to use the technique on 10cm x 10cm cards as I had already made some A6 birthday cards using this technique and wanted some smaller Thank you cards.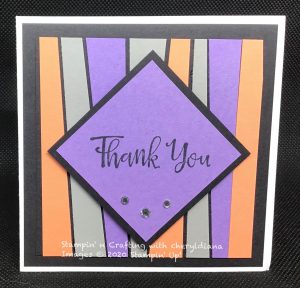 Then I decided to make another card but this time cutting the mat layer into strips.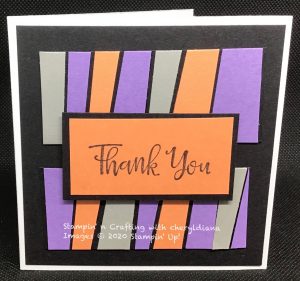 I hope my two cards have given you some ideas to try doing this technique yourself.
Please remember to leave comments as you hop around. Please click on the NEXT button to visit Rene and see how she has used the three colours.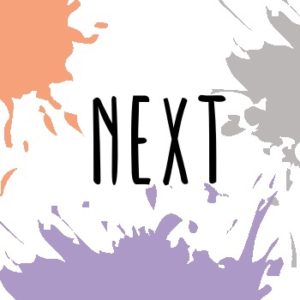 Blog Hop List
Product List