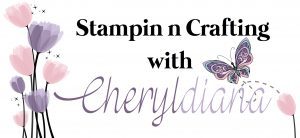 Welcome to this month's Scrapbooking Global Blog Hop. 

The theme this month is Memories & More.
I love using Memories and More Card Packs as they are so versatile and easy to use whether you are a beginner to scrapbooking or have been scrapbooking for years.
I can produce quick scrapbook pages by slotting them into the Memories and More pages with photos and also I can use them on a 12×12 scrapbook page plus of course make cards using the new memories and more cards and envelopes.  The hardest part is choosing which set to use.
For this blog hop I decided to use the Delightfully Detailed set as they fit in nicely with the rest of the Delightfully Detailed suite.

Scrapbook page 1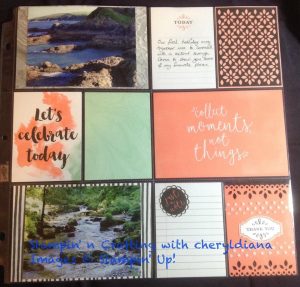 For this page I used the memories and more set with a memories and more page from the variety pack.  As you can see there is loads of space to write notes, memories and add in embellishments.  These photos are from my first holiday with my hubby to Cornwell and Devon.
Scrapbook page 2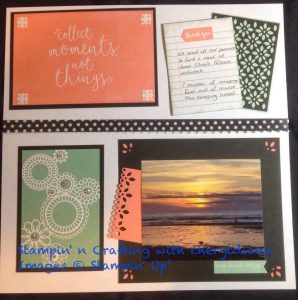 For this page I used a Whisper White 12×12 card stock.  As you can see I have used the triple punch to add accents to the photo page and black satin ribbon under the Polka Dot Tulle ribbon.
I love this page as we were saving our 5, 10 and 20 pence coins and managed to save over £180.00 which we spent in Jamie Oliver's restaurant called Fifteen on a 7 course meal each.  The views from the restaurant were lovely especially at sun set.
I hope you have enjoyed my scrapbook pages and seen how versatile the Memories and More card packs are.
Please do leave comments before you click the next button to visit Stasia and see what she has designed.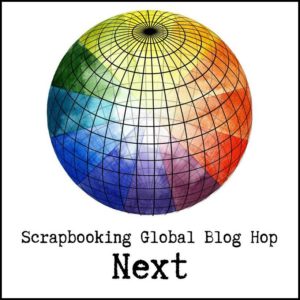 Blog Hop List